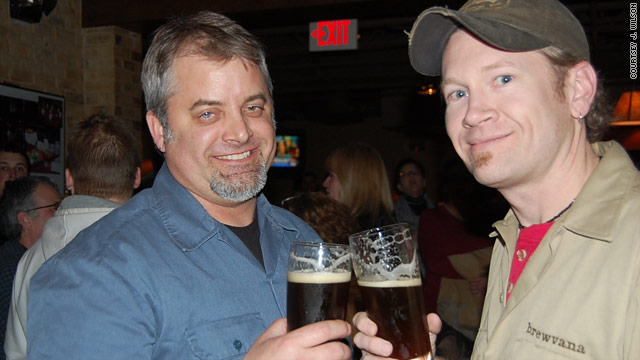 It sounds like a plan hatched in a college dorm room: a beer fast for 40+ days. However, for J. Wilson, this was not a plan for collegiate binging but rather Christian living.
Wilson emulated a tradition practiced by ancient monks. He ate a meal on Ash Wednesday for the last time until Easter Sunday. His only 'food' was beer.
That's right. Nothing but beer for 40+ days.
What did he drink? Apparently his favorite was Illuminator Doppelbock from Rock Bottom Brewery in Des Moines. According to CNN, "At the beginning of the fast Wilson drank four beers a day during the week and five a day on weekends. Toward the end of the fast, he increased his beer intake to five a day during the week to maintain his strength."
Wilson kept a keg at the office and one at home to fend off his hunger and provide 'nourishment'. This guy seems to have landed the dream job / work environment for many American men.
As a Christian, home-brewer, and blogger, this fast combined many of his passions. Wilson was able to partake of a personal sacrifice, drink a lot of beer, and write about it.
At its conclusion, Wilson broke the fast with a bacon smoothie. Now I fully realize if you have not begun to admire Wilson for his creative beer planning this bacon-feast will doubtless win you over. How does one even make a bacon smoothie? I have actually heard of guys fantasy about being able to drink bacon. Maybe he'll brew a bacon beer for next year.
While I'm not advocating this type of unorthodox fast, much less the consumption of bacon, I was glad to read that the preliminary doctor reports came back positive. The only 'issue' is that he dropped 25 lbs. during the fast.
J. Wilson definitely has the most creative Lenten story that I've heard.