I asked several publishers to highlight upcoming books that might appeal to the readers of this blog. I chose three books from each of their recommendations (and a few houses didn't respond). I haven't read these books (except for one or two) so I don't know what is in each one, but from what I can tell these look like some very promising selections.
The write up for each book comes from the publisher.
Thanks to Andrew and Jenny for doing all the hard work in setting up this post.
Baker Books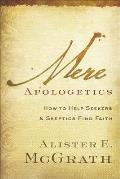 Alister E. McGrath. Mere Apologetics: How to Help Seekers & Skeptics Find Faith (January 2012). Throughout history there have been great and articulate defenders of the faith. But with the new challenges of scientific atheism we see in our day, there is a need for a fresh and flexible approach to apologetics. Rather than supplying the fine detail of every apologetic issue in order to win arguments, Mere Apologetics teaches a method that appeals not only to the mind but also to the heart and the imagination.
Josh James Riebock. Heroes and Monsters: An Honest Look at the Struggle Within Us All (March 2012). In this stunningly honest, compelling, and ultimately hopeful book, Josh James Riebock explores issues of trust, obedience, intimacy, dreams, grief, purpose, and the unexpected stops along the journey that form us into the people we are. In a creative way, he shows readers that pain and beauty are so inextricably linked that to lose the former costs us the latter.
Shawn Lovejoy. The Measure of Our Success: An Impassioned Plea to Pastors (May 2012). In this honest and encouraging book, Shawn Lovejoy calls pastors back to the "main thing"—the call to love people and make disciples—and to measure their success the way God does. Using Scripture, personal examples, and case studies, Lovejoy gently leads pastors back to their first love, and in doing so he leads them toward a more effective and joy-filled ministry.
Bethany House
Ted Kluck and Dallas Jahncke. Dallas and the Spitfire: An Old Car, an Ex-Con, and an Unlikely Friendship (April 2012). Ted is a thirty-something father of two who's been going to church his whole life. Dallas is a twenty-one-year-old former cocaine addict who has recently become a Christian. When they agree to meet for "discipleship," they know that chatting over coffee once a week won't cut it—restoring an old Triumph Spitfire is more their speed. Filled with surprises and humor, this is the story of two lives changed, and along the way it gives readers a new model for men's ministry.
Chris Travis. Insignificant: Why You Matter in the Surprising Way God Is Changing the World (August 2012). Chris taught math for two years in a middle school in Harlem that the media considers the most dangerous school in all of New York. Now he is planting a church in another rough area of the city. Through stories of his time teaching and examples from the lives of others, Chris casts a vision of how God has a way of turning things upside down: making the weak strong, the foolish wise, and the insignificant matter.
R. Albert Mohler, Jr. The Conviction to Lead: 25 Principles for Leadership That Matters (Fall 2012). Cultures and organizations do not change without strong leadership. While many leadership books focus on management or administration, the central focus of The Conviction to Lead is on changing minds. Using his own experiences and examples from history, Dr. Mohler demonstrates that real leadership is a transferring of conviction to others, affecting their actions, motivations, intuition, and commitment. This practical guide walks the reader through what a leader needs to know, do, and be in order to affect change.
Crossway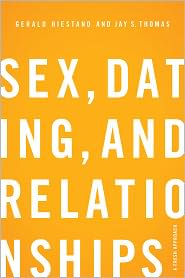 Gerald Hiestand, Jay S. Thomas. Sex, Dating, and Relationships: A Fresh Approach (February 2012). A paradigm-shifting book on purity and relationships that challenges even the basic assumptions of evangelical subculture, Heistand and Thomas equip and engage readers to get serious about honoring Christ with their sexuality.
Matt Chandler, with Jared C. Wilson. The Explicit Gospel (April 2012). Few pastors are more gifted than Matt Chandler at reaching both the "overchurched" and the "unchurched" with the gospel. In this, his first book, Chandler insists that we make the gospel—in both its micro and macro aspects—explicit in all that we do.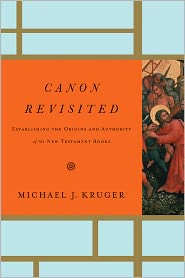 Michael J. Kruger. Canon Revisited: Establishing the Origins and Authority of the New Testament Books (April 2012). Combine popular-level interest in the Gospel of Thomas and Bart Ehrman's Misquoting Jesus, with the current gap in evangelical scholarship on the origins of the New Testament, this book meets a significant need for an up-to-date work on canon by addressing recent developments in the field. The result is an academically rigorous yet accessible study of the New Testament canon that looks deeper than the traditional surveys of councils and creeds, mining the text itself for direction in understanding what the original authors and audiences believed the canon to be.
David C. Cook
Britt Merrick. Godspeed: Making Christ's Mission Your Own (Summer 2012). There is a discrepancy today between the life of most American Christians and the life of Jesus in the Gospels—and the outside world has noticed. Yet, a growing number of believers feel that something's missing and are aching to live authentic lives like Jesus. Godspeed equips the twenty-first-century Church to join with Christ as He's presently on mission all around them. Jesus said, "As the Father sent me, I also send you" (John 20:21). Godspeed follows this pivotal Scripture to reveal the Father's mandate for mission, the Son's model of mission, and the Spirit's ministry through mission.
R.C. Sproul. The Work of Christ: What the Events of Jesus' Life Mean for You (Summer 2012). In The Work of Christ, Sproul looks at every aspect of Jesus' life and work, addressing such life-changing topics as: Why Jesus' baptism is relevant for our salvation; The similarities and differences between the temptation of the first Adam and the temptation of Jesus, the "second Adam"; How God uses song to celebrate his redemptive acts; Why the Last Supper marks the beginning of a greater exodus than that of the Old Testament; How Jesus' death and resurrection are grounded in the eternal covenant among the persons of the Trinity; Why Jesus' ascension makes a difference in our lives today; and what we know and don't know about Jesus' return.
James McDonald. Vertical Church: What Every Heart Longs For. What Every Church Can Be (Summer 2012). Church is about God: God's glory, God's Son, God's Word, God's presence. End of discussion. Vertical Church is about a total shift in our thinking. This is where honoring God and adoring His Son and proclaiming His Word and seeking His face are the total focus. Vertical Church is about challenging people, inviting them to something harder, calling them to something deeper, discovering something far better and more authentic. It's a bold call to pastors, church leaders, and motivated disciples to fully embrace the truth that the church is first and last about the glory of God revealed in Jesus Christ.
Moody
Lee Eclov. Pastoral Graces: Reflections on the Care of Souls (May 2012). When Jesus Christ, the Lord of the church, calls a pastor He instills a kind of heightened instinct for grace; what we call a shepherd's heart. However, pastors often become disoriented by leadership demands, congregational expectations, and the wounds of ministry.  They forget how to use the grace of Christ in the everyday work of pastoring. Lee Eclov equips the reader to understand their calling, their equipping, ministering in difficult circumstances and relationships, and how to finish well.
Carol Barnier. Engaging Today's Prodigal: Clear Thinking, New Approaches, and Reasons for Hope (April 2012). Many families today experience the profound guilt and shame-filled pain of seeing a child walk away from their faith and values. Parents and churches often feel powerless to change the relationship and engage the prodigal in positive ways. With wit and humor Carol Barnier equips the reader with a better understanding of a prodigal's motivation, useful responses that won't prevent reconciliation, clear boundaries to protect themselves and other children, and the value of realistic expectations.
Brian Fikkert, Steve Corbett, John Perkins. When Helping Hurts: How to Alleviate Poverty Without Hurting the Poor . . . and Yourself (Updated Edition) (April 2012). An updated edition of the paradigm-shifting book that equips individuals and churches to implement what they have learned about mercy ministry and missions efforts.  Focuses particularly on the principle of Asset Based Development with a new foreword from David Platt.
Thomas Nelson
Doug Wilson. Indispensible Dad (May, 2012). This book is a thoughtful and timely excursion into our culture of fatherlessness, what Wilson calls "the central malady of our time." Central because it is the cause of so many of the ills we face—everything from atheism and crime to joyless feminism and paternalistic government expansion—but most important because of the effect it has on families, children, wives, and husbands. Bottom line: when fathers are checked out, left out, or ruled out, it hurts literally everyone.
Patrick Henry Reardon (foreword by Russell Moore). The Jesus We Missed: The Surprising Truth About the Humanity of Christ (February 14, 2012). A respected and beloved theologian shows how a renewed appreciation for the humanity of Jesus Christ can better our biblical understanding of the Savior, strengthen our faith, intensify our relationship with him, and give us hope in the darkest hours of our lives. While taking special care not to minimize the Godhood of Christ, Patrick Henry Reardon helps readers come to grips with his real flesh-and-blood humanity—the confession of the Christian church for 2,000 years.
John MacArthur. Twelve Unlikely Heroes: How God Commissioned Unexpected People in the Bible and What He Wants to Do with You (August 7, 2012). In the third installment of the Twelve series, readers discover that true success is measured in terms of obedience, humility, and faithfulness to God. In Twelve Unlikely Heroes readers gain new insights into the kind of people God uses, and what it means to be successful in his eyes. It highlights this wonderful mystery: that God uses weak, foolish, and broken people to showcase his power, wisdom, and love. He works through those who are humble, contrite, and eager to obey. By God's grace and for his glory, ordinary sinners are unexpectedly transformed into heroes of the faith.