Carl Lafterton, Christmas Uncut: What Really Happened and Why It Really Matters [1] (The Good Book Company 2012). This is a short book that would be a great giveaway or stocking stuffer this Christmas. Here's my blurb on the back: "Think you know the Christmas story? Or know that you don't? Either way, this book is for you. It is creative and historical, simple and insightful, fresh and faithful." Take a look [2].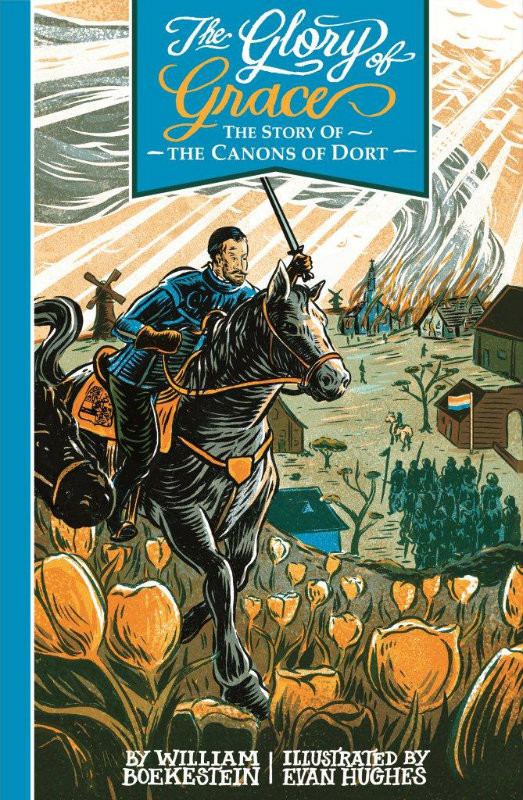 William Boekstein, The Glory of Grace: The Story of the Canons of Dort [3] (Reformation Heritage Books 2012). I bet you didn't know there was a children's book on the Canons of Dort?! Well there is now, and it is very good. After collaborating on books about the Heidelberg Catechism [4] and the Belgic Confession [5], Boekstein and illustrator Evan Hughes finish off their trilogy with this fine little volume on the history and theology of Dort [6]. The illustrations are full and vibrant, and the content is intelligent and accessible. Kids will be able to handle the books and the parents will learn a lot too.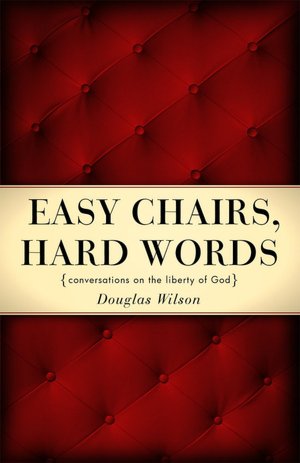 Douglas Wilson, Easy Chairs, Hard Words: Conversations on the Liberty of God [7] (Canon Press 1991). This is not an ordinary book on the sovereignty of God and the doctrines of grace. Wilson structures these twenty chapters around a series of conversations between an older Reformed pastor and a young man wondering if Christians can lose their salvation. Whether you love this book or not will depend on whether you prefer straightforward didactic prose or a 150 page dialogue. Wilson's theology is solidly Calvinistic, though he doesn't deal much with reprobation and his postmillennialism shows through in his discussion of definite atonement.
Greg Forster, The Contested Public Square: The Crisis of Christianity and Politics [8] (IVP Academic 2008). If I were teaching a course on Christianity and politics, this would be the first book I'd assign. It's not the last word, but it is a terrific introduction to the history of Christian political thought. Even if you took a half hour to read the Introduction, Chapter 1, the Conclusion, and the cutouts throughout the book, you would learn a lot. Christians sympathetic with natural law, religious liberty, the Augustinian tradition, and the classic liberalism seen in John Locke and the Founding Fathers will find the most to cheer about. Those with Anabaptist or Reconstructionist leanings will say "yeah, but…" more often, but will still be helped. It would be great to see small groups, church classes, and book studies dive into this book, love it or hate it, and get started on a great conversation.
Clark D. Forsythe, Politics for the Greatest Good: The Case for Prudence in the Public Square [9] (IVP Books 2009). In this well researched and thoughtful book, Clark Forsythe, a pro-life activist and policy strategist in bioethical issues, explores "whether it's moral or effective to achieve a partial good in politics and public policy when the ideal is not possible" (11). Forsythe uses the wisdom of the Bible and the Founding Fathers, along with the examples of William Wilberforce and Abraham Lincoln, to argue that a realistic prudence is not only morally justified but also politically more effective. Forsythe's central themes-perseverance, prudence, and a realism about human nature and the political process-are spot on. The hard work Christian citizens put forth for the common good must make room for compromises in strategy, even as it does not allow for compromise in principle.